Thanksgiving Cake Ideas
With Thanksgiving not too far around the corner it's time to start thinking of ideas for your family Thanksgiving cake. Many people are satisfied with just a pumpkin pie or some apple dumplings; yet others want something a bit more exciting. I've taken some time to look around the web and pull some ideas that I thought were really awesome looking cakes. I hope this will trigger some unique ideas for your special day!
The cornucopia is always popular during this season
Nice and colorful fall leaves add a nice touch to this 3 tier
Gobble Gobble......Nice job with fondant!
Oh, I love this basket weave. I wonder if the nuts are real or fondant.
Very delightful looking turkeys if I do say so myself! And look, they have card holders for a message. Maybe the turkeys are porcelain?
Yyyuuummmm, Looks like a carrot cake with walnuts! My favorite!
Now, I think this is my favorite so far! Cute little scarecrows in a pile of leaves... Adorable!
And how about those Indians and Pilgrims? If you're a chocolate lover this one's for you!
Very nice and calming.
Ooops, what was I thinking? Funny pic huh?
From Martha Stewart, acorns and pumpkins
Oh, I like this one! I love those "twistie" cookies! Bet it's delicious!
We can't forget our little ones! These are probably made with 4" rounds. Too cute!
With whatever you choose to make I hope you have a wonderful holiday!
Until next time.....happy baking!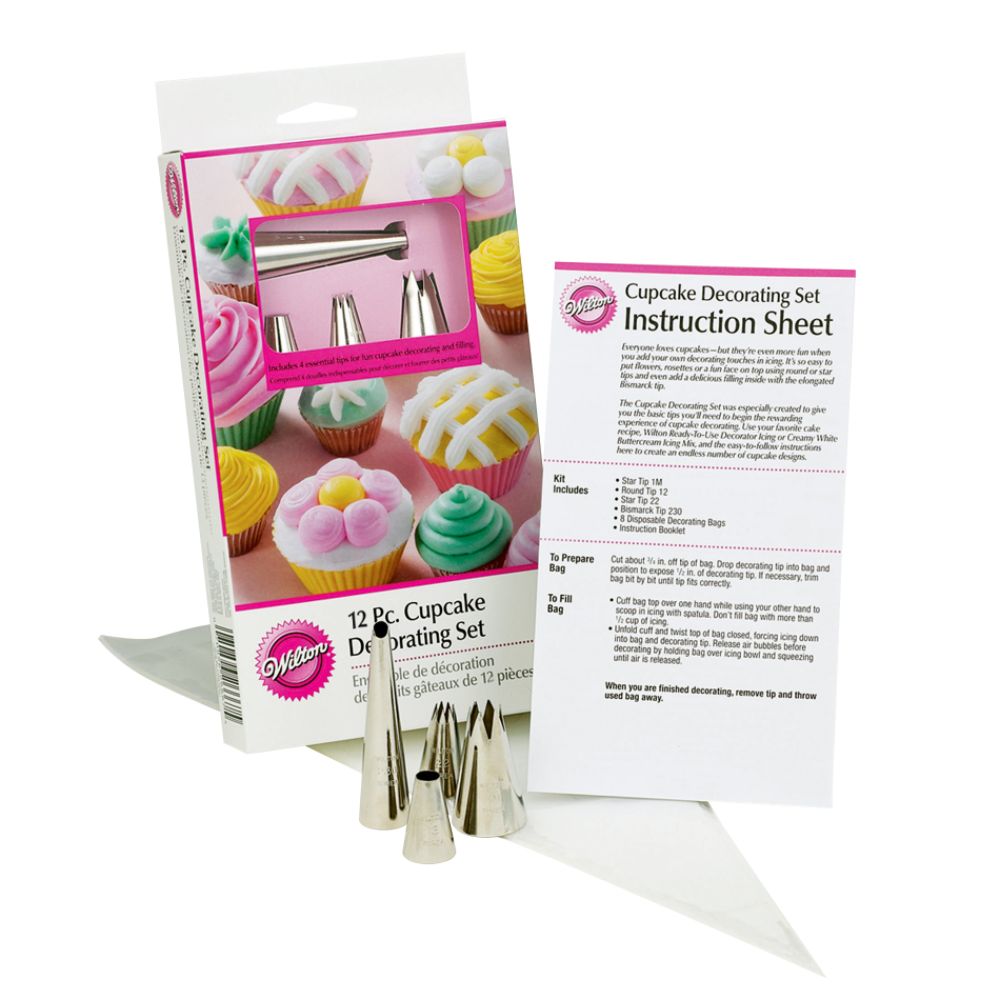 Create all kinds of fun designs perfect for celebrations or everyday treats! Includes star tip 1M (rosettes, stars, drop flowers), star tip 22 (zigzags, pull-out stars), round tip 12 (outlines, dots, messages), Bismarck tip 230 for exciting filled cupcakes, 8 disposable bags, and instruction booklet.
Pastry Bag & Tip Dryer, 19-5/8" W x 19-5/8" L, wall mount, stainless steel ( World Cuisine - 47113-03 )
Cake Decorating Tube Set, 24 piece, includes 24 assorted tubes, with plastic storage box and lid. ( Update International - CDTS-24 )